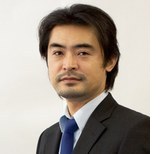 Koichi IWASAWA

Director of Communications, The Japan Institute of International Affairs



---
Koichi Iwasawa joined the Japan Institute of International Affairs after working at TBS International Washington DC bureau, United Nations Development Programme Representation Office in Tokyo, Japan International Cooperation Egypt Office, Ministry of Foreign Affairs of Japan at the Embassy of Japan in Syria as cultural and PR attaché, and International Committee of the Red Cross at the South Sudan Delegation as field delegate. He is from Shimada, Shizuoka in Japan.

He has worked for PR/Communication firms such as Arex (Japan), Weber Shandwick (US) and Kreab (Sweden) as PR/Communication consultant. He holds a certificate for Official Tour Guide in English and for Public Relations Planner accredited by PRSJ.

He graduated from Graduate School of Political Science, Waseda University with MA in Journalism, and from School of International Service, American University with MA in International Peace and Conflict Resolution.