EXPERTS
Senior Adjunct Fellow
Tsutomu Kikuchi (Professor of international political economy, Aoyama Gakuin University)
[Expertise] International political economy of the Asia-Pacific, APEC, Japanese foreign policy

Akihiko Tanaka (Professor, Department of Pioneering Asian Studies at the University of Tokyo)
[Expertise] International politics in Asia

Fumiaki Kubo (Professor in the faculty of law at the University of Tokyo)
[Expertise] American politics and foreign policy

Akio Takahara (Professor, University of Tokyo)
[Expertise] Current Chinese Politics and International Relations in East Asia


Adjunct Fellow
Hideaki Asahi (Former professor of international security, Graduate School of Arts and Sciences, University of Tokyo / Former ambassador to East Timor)

Matake Kamiya (Professor, National Defense Academy)
[Expertise]Security, Japan-US Alliance

Hideaki Kaneda (Director, The Okazaki Institute)
[Expertise] National security, maritime security, and ballistic cruise missle defense

Hideya Kurata (Professor, National Defense Academy)
[Expertise] North and South Korean politics and foreign relations, international security

Toshihiro Nakayama (Professor, Faculty of Policy Management Graduate School of Media and Governance, Keio University)
[Expertise] U.S. politics and foreign policy; Japan-U.S. relations; international relations

Mutsuyoshi Nishimura (Special Advisor to the Cabinet)

Saadia M. Pekkanen (Professor, University of Washington)

Kyoichi Wakayama (Director, Japanese Secretariat of Japan-China Joint Study)

Katsuyuki Yakushiji (Professor, Toyo University)

Valérie Niquet
[Research Topic] "Japan-China relations"


Junior Visiting Fellow
Hideyuki Miura
Toru Fukakushi
Executive Officers
President and Director General:
Yoshiji Nogami
Director General (Acting):
Koichi Ai
Executive Director and Secretary General:
Tetsuo Takagi
Director of Research Coordination:
Yasutaka Miyazawa
Senior Research Adviser
Seiichiro Takagi
[Expertise] International Politics, Chinese studies, International Relations of Asian Pacific region


Senior Fellow
Hirofumi Tosaki (Senior fellow of the Center for the Promotion of Disarmament and Non-Proliferation)
[Expertise] Arms control, disarmament, nuclear non-proliferation

Tetsuo Kotani
[Expertise] Japan-US Alliance, Maritime Security


Fellows
Naoko Funatsu
[Expertise] American Politics and Foreign Relations

Hironori Fushita
[Expertise] Political and economic issues in Russia

Ryosuke Hanada
[Expertise] Political and economic issues in Australia, India and ASEAN

Tomoki Iimura
[Expertise] Political and Economic Issues in Korean Peninsula

Shinya Kadozaki
[Expertise] Chinese Politics and Foreign Relations

Mari Nukii
[Expertise] Politics, Societies, Cultures and Histories of the Middle East Countries

Kensuke Yanagida
[Expertise] International Economy, Development Issues, APEC


Visiting Fellow
2017
Dr. Irina Angelescu (U.S.and Romania)
International Affairs Specialist and member of the U.S. Department of State Federal Service Family Reserve Corps
[Research Topic]
"Budding Ties? Europe's Evolving Relations with Japan in Light
of Brexit; Implications for U.S. Foreign Policy"
Dr. Monika Chansoria (India)
Senior Fellow and Head of China and East Asian Studies Programme, Centre for Land Warfare Studies (CLAWS)
[Research Topic]
"Cooperative Security in the Indo-Pacific: Significance
and Future of Indo-Japanese Strategic Partnership"
More Visiting Fellow
Topics
Membership

Archive of high-quality scholary works translated from Japanese to English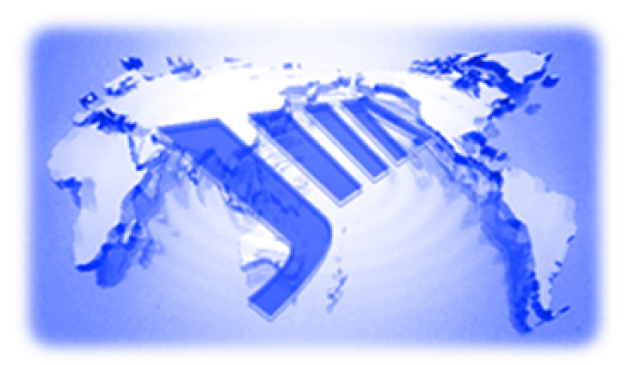 JIIA Annual Brochure 2017
A highlight of JIIA's recent activities and a summary of its organization.
Publication
Journal


Kokusai Mondai (International Affairs)
No.666 November 2017 "The Rule of Law in Diplomacy"
Books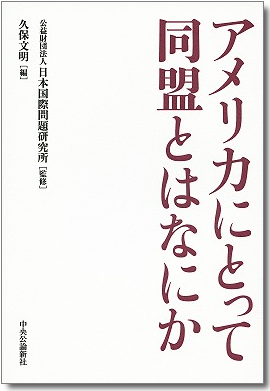 What Do Alliances Mean to the US?
(Fumiaki Kubo ed., 2013)
More Publication