JIIA Forum / Symposium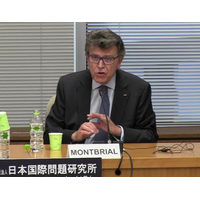 Theme: 'ÄúThe New French Presidency and the Future of European Integration'ÄĚ
Speaker: Mr. Thierry de Montbrial ,Founder and Executive chairman, Institut francais des relations internationales
(2017-05-19)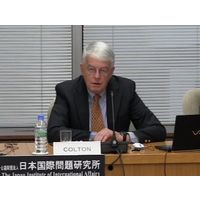 Theme: "Is the Latest U.S.Russian Reset Dead on Arrival?"
Speaker: Prof. Timothy Colton , Morris and Anna Feldberg Professor of Government and Russian Studies, Harvard University
(2017-05-10)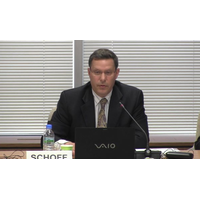 Theme:'ÄúUncommon Alliance for the Common Good: The United States and Japan After the Cold War'ÄĚ
Speaker:Mr. James L. Schoff, Senior Fellow, Asia Program, Carnegie Endowment for International Peace
(2017-04-18)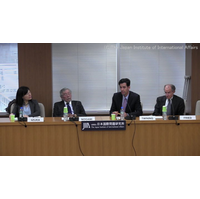 Theme: "The Trump Administration's Foreign Policy and Asia: Views from the Republican and Democratic Parties"
Speaker: Dr. Daniel Twining Counselor and Director, Asia Program, German Marshall Fund
Daniel Fried Former Coordinator for Sanctions Policy
Comments: Keiko Iizuka Editor, International News Department, The Yomiuri Shimbun
(2017-03-30)

More Forum / Symposium
Media Exposure
2017
Mar 9

Interview by ABC (Australia) with Seiichiro Takagi, Senior Research Adviser (South China Sea, China, Trump )
Mar 7

Comments in Japan Times by Tetsuo Kotani, Senior Fellow (North Korea's missile launch)
Mar 7

Comments in PenzaNews (Russia) by Hironori Fushita, Research Fellow (Japan-Russia Economic Cooperation)
Mar 2

Comments in Wall Street Journal by Tetsuo Kotani, Senior Fellow (U.S. policy on North Korea)
Feb 28


Interview by The Lowy Institute (Australia) with Seiichiro Takagi, Senior Research Adviser (China, Trump and Japan-Australia relations)
Feb 13

Comments in Japan Times by Tetsuo Kotani, Senior Fellow (U.S. National Security Adviser's resignation)
Feb 11

Comments in BBC World News by Tetsuo Kotani, Senior Fellow (Japan-US Summit)
Jan 25


Comments in Japan Times by Tetsuo Kotani, Senior Fellow (Japan visit of U.S. Secretary of Defense James Mattis)
More Media Exposure
International Conference
March 2015
3rd Japan-India Dialogue, Tokyo
Japan-US Security Seminar Follow-up Meeting, Washington, DC
February 2015
8th JIIA-IPIS (Institute for Political and International Studies, Iran) Roundtable, Tehran
2nd JIIA-CSR (Center for Strategic Research, Expediency Discernment Council, Iran) Dialogue, Tehran
JIIA-IIRI (Ilmin International Relations Institute (IIRI), Korea University) Dialogue, Seoul
JIIA-RAND Corporation Dialogue, Tokyo
January 2015
4th JIIA-INSS (Institute for National Security Strategy, South Korea) Dialogue, Tokyo
December 2014
3rd JIIA-IIS (Institute of International Studies, Fudan University, China) Dialogue, Tokyo
More Conference
AJISS-Commentary

AJISS-Commentary is an occasional op-ed type publication. It aims to present a variety of Japanese views on international relations to international intellectuals interested in Japanese external policy.
No.244
Utilizing Japanese assistance to ASEAN to form production networks and deepen integration
Koichi Ishikawa (25 May 2017)
No.243
The Rise of Protectionism and Japan's Trade Policy
Shujiro Urata (24 March 2017)
No.242
The Significance of the US Presidential Election
Akihiko Yasui (1 March 2017)
No.241
Regulatory reform should be reaffirmed as the top priority in Abenomics' third arrow
Hiroko Ohta (13 December 2016)
More Commentary
Topics
Membership

Archive of high-quality scholary works translated from Japanese to English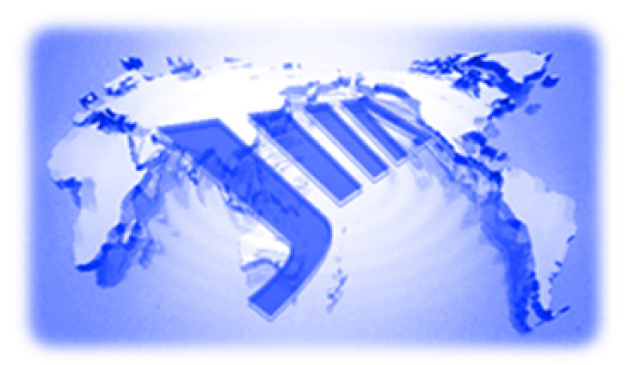 JIIA Annual Brochure 2017
A highlight of JIIA's recent activities and a summary of its organization.
Publication
Journal


Kokusai Mondai (International Affairs)
No.661 May 2017 "Recent Developments in Chinese Foreign Policy"
Books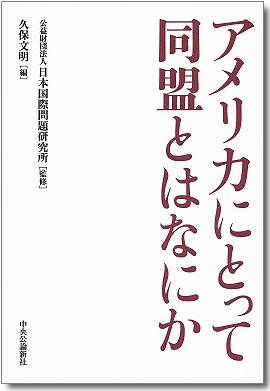 What Do Alliances Mean to the US?
(Fumiaki Kubo ed., 2013)
More Publication