JIIA Forum / Symposium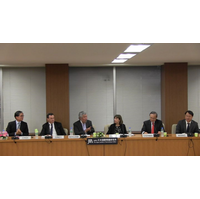 JIIA-ASPI Forum "Building a High Standard and Inclusive Asia-Pacific Trade Architecture"*Open access
(2016-09-16)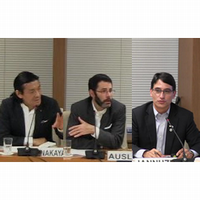 JIIA Special Forum on the 2016 US Presidential Election (2nd of a series)
"United States Presidential Elections 2016: Epic Fail"
(2016-06-06)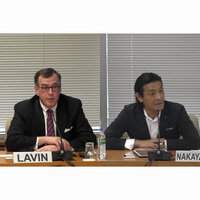 JIIA Special Forum on the 2016 US Presidential Election (1st of a series)
"The 2016 U.S. Presidential Race: An Inside View"
(2016-05-24)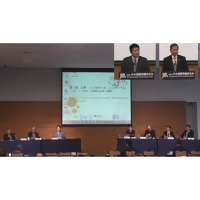 The 11th Japan-Singapore Symposium "The Future and Prospects of Japan and Singapore Relations"*Open access
(2016-04-26)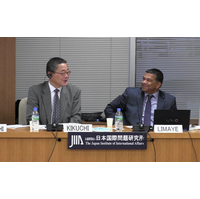 JIIA Study Report Symposium "US-Japan Relations and Southeast Asia: Meeting Regional Demands"
(2016-03-14)

More Forum / Symposium
International Conference
March 2015
3rd Japan-India Dialogue, Tokyo
Japan-US Security Seminar Follow-up Meeting, Washington, DC
February 2015
8th JIIA-IPIS (Institute for Political and International Studies, Iran) Roundtable, Tehran
2nd JIIA-CSR (Center for Strategic Research, Expediency Discernment Council, Iran) Dialogue, Tehran
JIIA-IIRI (Ilmin International Relations Institute (IIRI), Korea University) Dialogue, Seoul
JIIA-RAND Corporation Dialogue, Tokyo
January 2015
4th JIIA-INSS (Institute for National Security Strategy, South Korea) Dialogue, Tokyo
December 2014
3rd JIIA-IIS (Institute of International Studies, Fudan University, China) Dialogue, Tokyo
More Conference
AJISS-Commentary

AJISS-Commentary is an occasional op-ed type publication. It aims to present a variety of Japanese views on international relations to international intellectuals interested in Japanese external policy.
No.236
Reforming Japanese Labor Markets
Naohiro Yashiro (21 September 2016)
No.235
Beyond US-China Relations: ASEAN in an Evolving Regional Order in Asia
Tsutomu Kikuchi (20 September 2016)
No.234
Impact of the House of Councillors Election
Yoichi Serikawa (8 September 2016)
No.233
Toward TPP Approval by the Japanese Diet
Junichi Sugawara (3 August 2016)
More Commentary
Topics
Membership
Japan Digital Library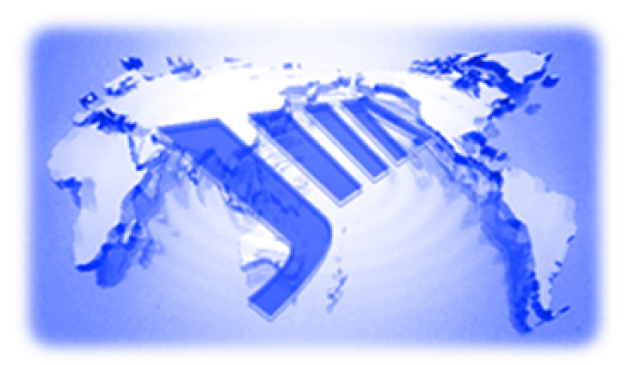 JIIA Annual Brochure 2016
A highlight of JIIA's recent activities and a summary of its organization.
Publication
Journal


Kokusai Mondai (International Affairs)
No.654 September 2016 "Japan and the United Nations"
Books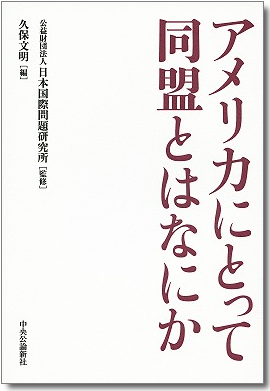 What Do Alliances Mean to the US?
(Fumiaki Kubo ed., 2013)
More Publication