Information
The Japan Digital Library was created to disseminate outstanding research translated from Japanese, and JIIA began posting the 'ÄúRule of Law Series'ÄĚ as the first contribution to this Library. &nbsp [Japan Digital Library / Rule of Law Series page]
JIIA No.13 in 2014 global think tank rankings
JIIA has been ranked 13th out of about 6,600 think tanks around the world in annnal survey conducted by the TTCSP-Think Tank and Civil Society Program of the University of Pennsylvania. In Asia JIIA is the highest, which was the same position in the previous year. Total list of global ranking
JIIA Forum / Symposium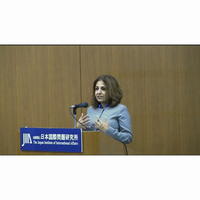 Theme: "Current US Policy and Its Future Prospects"
Speaker: Ms. Neera Tanden President, Center for American Progress(CAP)
Part1(Speech) *Open access
(2015-06-10)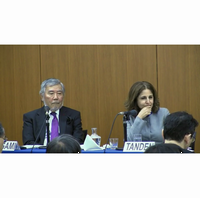 Theme: "Current US Policy and Its Future Prospects"
Speaker: Ms. Neera Tanden President, Center for American Progress(CAP)
Part2(Q&A) (Members only access)
(2015-06-10)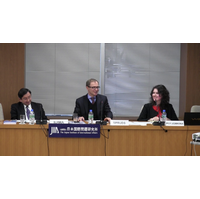 Theme: "European Union and Russia in the Neighbourhood: Collision of Visions and Interests"
Speaker: Dr Andris Spruds, Director and Ms. Diana Potjomkina, Research Fellow, Latvian Institute of International Affairs
(2015-04-16)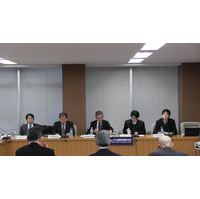 JIIA Open Symposium "Research on Radical Islamic Activities and Strife over Natural Resources in the Sahara Region"(Session 1)
(2015-03-09)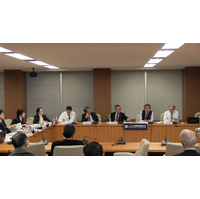 JIIA Open Symposium "Research on Radical Islamic Activities and Strife over Natural Resources in the Sahara Region"(Session 2)
(2015-03-09)

More Forum / Symposium
AJISS-Commentary

AJISS-Commentary is an occasional op-ed type publication. It aims to present a variety of Japanese views on international relations to international intellectuals interested in Japanese external policy.
No.215
The Negative Effects of Disparities on Economic Growth
Toshiaki Tachibanaki (7 July 2015)
No.214
Obama's Smart Retrenchment: Realism or Withdrawal?
Toshihiro Nakayama (24 June 2015)
No.213
Nuclear Arms Control after the NPT Review Conference: The Need for a Realistic Approach in the Face of Geopolitical Competition
Hirofumi Tosaki (23 June 2015)
No.212
How to Keep Iran from Cheating: Supplementary Relationship between Verification and Political Strategy
Nobumasa Akiyama (4 June 2015)
More Commentary
Topics
Membership
Japan Digital Library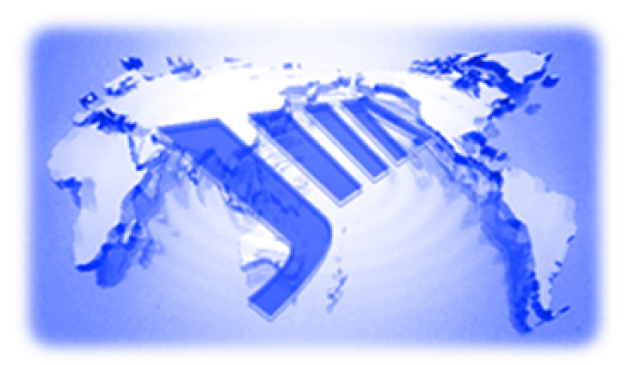 JIIA Annual Brochure 2014
A highlight of JIIA's recent activities and a summary of its organization.
Publication
Journal


Kokusai Mondai (International Affairs)
No.642 June 2015 "Global Outbreaks and Response Network"
Books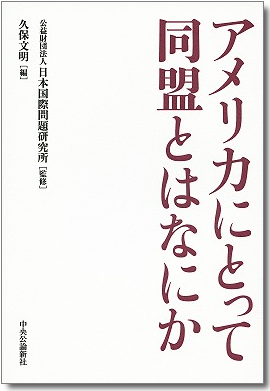 What Do Alliances Mean to the US?
(Fumiaki Kubo ed., 2013)
More Publication