JIIA Forum / Symposium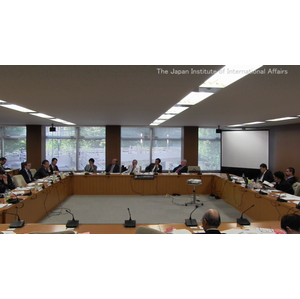 Public Seminar "Japan-Spain: Strategic Cooperation between Likeminded Countries"(Session 1)
(2018-04-19)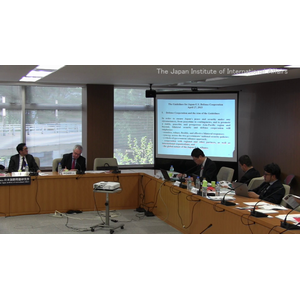 Public Seminar "Japan-Spain: Strategic Cooperation between Likeminded Countries"(Session 2-3)
(2018-04-19)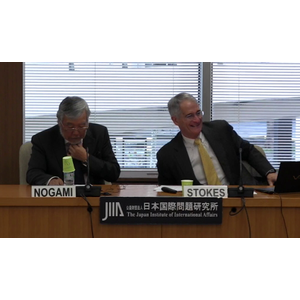 Theme: "How Americans See the World and Each Other in the Trump Era"
Speaker: Mr Bruce Stokes Pew Research Center/ Director, Global Economic Attitudes
(2018-02-27)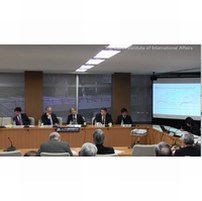 JIIA Open Symposium "Reviewing the First Year of the Trump Presidency"
(2018-02-22)

More Forum / Symposium
International Conference
March 2015
3rd Japan-India Dialogue, Tokyo
Japan-US Security Seminar Follow-up Meeting, Washington, DC
February 2015
8th JIIA-IPIS (Institute for Political and International Studies, Iran) Roundtable, Tehran
2nd JIIA-CSR (Center for Strategic Research, Expediency Discernment Council, Iran) Dialogue, Tehran
JIIA-IIRI (Ilmin International Relations Institute (IIRI), Korea University) Dialogue, Seoul
JIIA-RAND Corporation Dialogue, Tokyo
January 2015
4th JIIA-INSS (Institute for National Security Strategy, South Korea) Dialogue, Tokyo
December 2014
3rd JIIA-IIS (Institute of International Studies, Fudan University, China) Dialogue, Tokyo
More Conference
AJISS-Commentary

AJISS-Commentary is an occasional op-ed type publication. It aims to present a variety of Japanese views on international relations to international intellectuals interested in Japanese external policy.
No.262
The Roles of Japan and ASEAN in Concluding RCEP Negotiations
Achieving an East Asian Mega-FTA in the Midst of Growing Protectionism
Kazushi Shimizu (29 August 2018)
No.261
The US-led Trade War: Towards a Rule-based Solution
Junji Nakagawa (19 July 2018)
No.260
Japan-EU EPA Moving Towards Ratification: Its Significance and Prospects
Soko Tanaka (11 July 2018)
No.259
Premier Li Keqiang reveals China's true motive: "China-Japan relations have returned to a path of normality"
Katsuji Nakazawa (29 June 2018)
More Commentary
Topics
Membership

Archive of high-quality scholary works translated from Japanese to English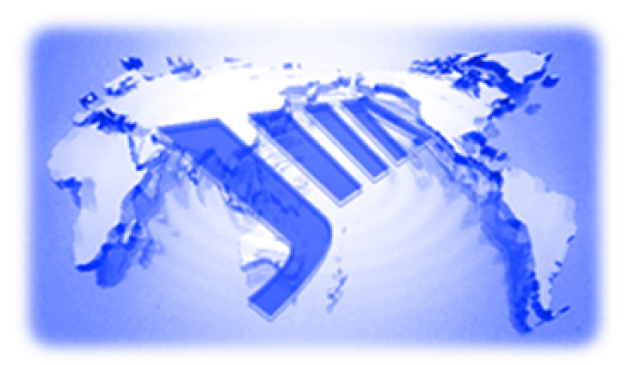 JIIA Annual Brochure 2018
A highlight of JIIA's recent activities and a summary of its organization.
Publication
Journal


Kokusai Mondai (International Affairs)
No.675 October 2018 "Religion and International Politics"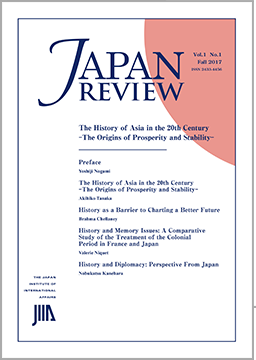 Japan Review
Vol.2 No.1 Summer 2018
Books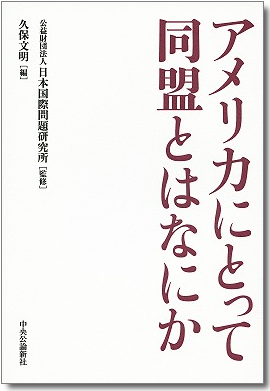 What Do Alliances Mean to the US?
(Fumiaki Kubo ed., 2013)
More Publication