The Japan
Institute of
International
Affairs
The Japan Institute of International Affairs (JIIA), founded in 1959, is a private, nonpartisan policy think-tank focused on foreign affairs and security issues. In addition to a wide range of research projects, the institute promotes dialogues and joint studies with other institutions and experts at home and abroad, examines Japanese foreign policy and makes proposals to the government, and disseminates information on international relations to the public. The institute, together with a large network of affiliated scholars, aims to serve as an indispensable resource on international affairs in a complex world. More About JIIA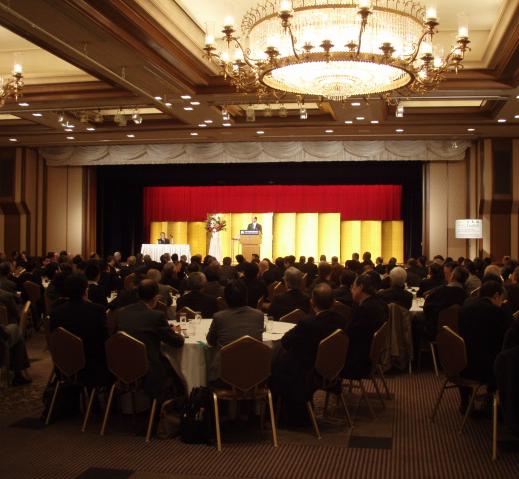 Forthcoming Event
to be announced
JIIA Forum / Symposium
Mr. Enda Kenny Taoiseach (Prime Minister) of Ireland
Theme: "A Partnership for Prosperity and Growth in a Globalised World"
(2013-12-04)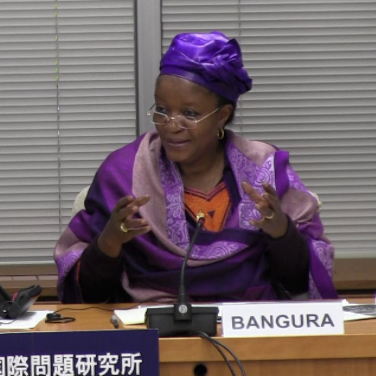 H.E.Ms.Zainab Hawa Bangura
Special Representative of the Secretary-General on Sexual Violence in Conflict
Theme: "Putting in Place a Framework to Prevent Sexual Violence in Conflict"
(2013-11-21)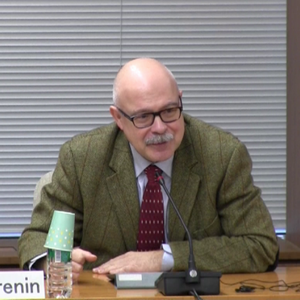 Ph.D, Member of Russian Academy of Science Dmitri Trenin
Director of the Carnegie Moscow Center
Theme:"Recent situation in Russia, her foreign policy and its bearing on Russo-Japanese relations"
(2013-11-11)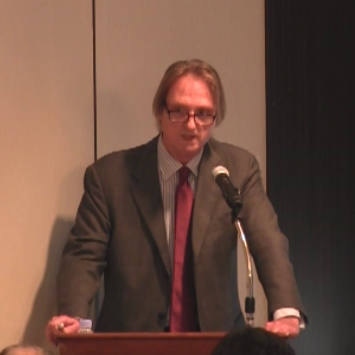 JIIA Open Symposium "International Territory Related Issues over Islands"#1
(2013-11-01)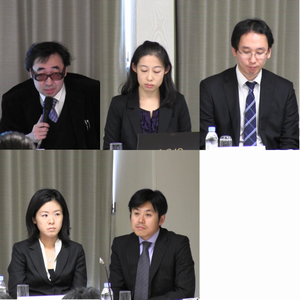 JIIA Open Symposium "International Territory Related Issues over Islands"#2
(2013-11-01)

More Forum / Symposium
Research
Ongoing Projects
China Risk and Efforts toward Regional Economic Integration(FY2013)
Scenario Planning for the Korean Peninsula(FY2013)
Research Outcomes
The transformation of Russia's political system and its impact on foreign policy(FY2012)
The future of the Arab Spring(FY2012)
Humanitarian assistance trends in the international community and Japan's role(FY2012)
The security order in Asia (in particular, the South China Sea and the Indian Ocean)(FY2012)
The transformation of Russia's political system and its impact on foreign policy(FY2012)
China during a change of administration: overview of the Hu Jintao era and prospects for the Xi Jinping era(FY2012)
The present and future of regional integration(FY2012)
Arctic governance and Japan's diplomatic strategy(FY2012)
North Korea in 2012(FY2012)
New developments in US domestic and foreign affairs(FY2012)
More Projects and Outcomes
AJISS-Commentary

AJISS-Commentary is an occasional op-ed type publication. It aims to present a variety of Japanese views on international relations to international intellectuals interested in Japanese external policy.
No.189
Japan-US Security Consultative Committee at Tokyo
From 'Quiet Transformation' to 'Noteworthy Institutionalization' of the Alliance - Ryo Sahashi 21 November 2013
No.188
Tokyo 2020: Making the Most of Its Intangible Value - Wakako YUKI 20 November 2013
No.187
TICAD V: Establishing Africa as a Continent of Opportunities for Japan and the World - Akihiko TANAKA 7 November 2013
More Commentary
Topics

Membership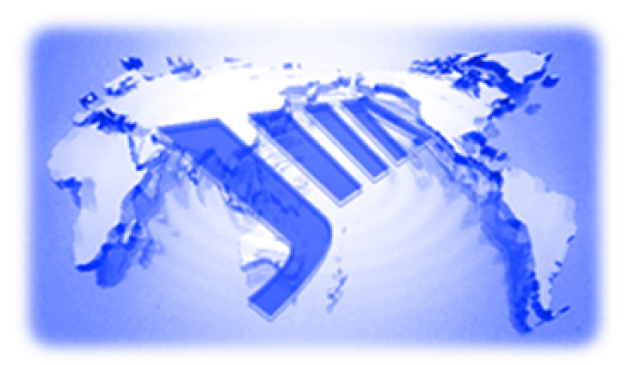 JIIA Annual Brochure 2012-13
A highlight of JIIA's recent activities and a summary of its organization.