Information
The Japan Digital Library was created to disseminate outstanding research translated from Japanese, and JIIA began posting the "Rule of Law Series" as the first contribution to this Library. &nbsp [Japan Digital Library / Rule of Law Series page]
JIIA No.13 in 2014 global think tank rankings
JIIA has been ranked 13th out of about 6,600 think tanks around the world in annnal survey conducted by the TTCSP-Think Tank and Civil Society Program of the University of Pennsylvania. In Asia JIIA is the highest, which was the same position in the previous year. Total list of global ranking
JIIA Forum / Symposium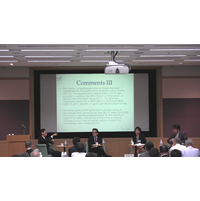 ADBI-JIIA International Symposium "Current Global Trade Governance: Toward the Next Agenda?" (1/5)
Special Session: Significance of Exchange Rate Arrangements on Trade & Investment *Open access
(2015-11-10)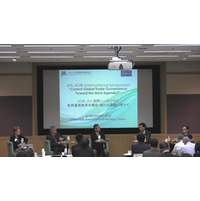 ADBI-JIIA International Symposium "Current Global Trade Governance: Toward the Next Agenda?" (2/5)
Session 1: TPP – A 21st Century Trade Agreement *Open access
(2015-11-10)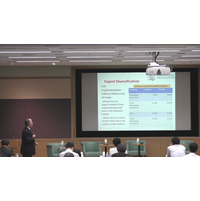 ADBI-JIIA International Symposium "Current Global Trade Governance: Toward the Next Agenda?" (3/5)
Session 2: Asia Launch of the World Trade Report 2015 *Open access
(2015-11-10)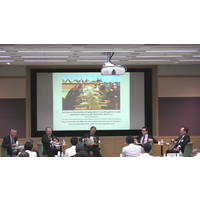 ADBI-JIIA International Symposium "Current Global Trade Governance: Toward the Next Agenda?" (4/5)
Session 3: The Future of the Multilateral Trading System *Open access
(2015-11-10)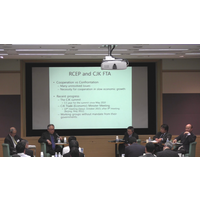 ADBI-JIIA International Symposium "Current Global Trade Governance: Toward the Next Agenda?" (5/5)
Session 4: New Trade Governance in the Asia-Pacific *Open access
(2015-11-10)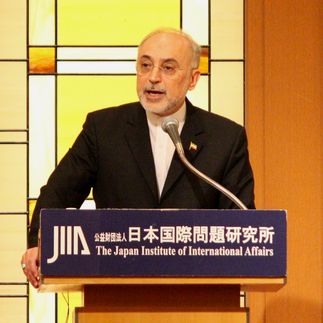 Theme: "Iran Nuclear Program : Challenges and Opportunities"
Speaker: H.E. Dr. Ali Akbar Salehi ,
Vice President and Head of Atomic Energy Organization of the Islamic Republic of Iran
(2015-11-05)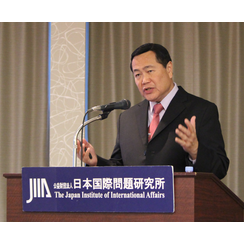 Theme: "China's Land Reclamation in the South China Sea/West Philippine Sea, A Challenge to the Survival of UNCLOS" *Open access
Speaker: Justice Antonio T. Carpio, The Supreme Court of the Philippines
(2015-09-25)

More Forum / Symposium
International Conference
March 2015
3rd Japan-India Dialogue, Tokyo
Japan-US Security Seminar Follow-up Meeting, Washington, DC
February 2015
8th JIIA-IPIS (Institute for Political and International Studies, Iran) Roundtable, Tehran
2nd JIIA-CSR (Center for Strategic Research, Expediency Discernment Council, Iran) Dialogue, Tehran
JIIA-IIRI (Ilmin International Relations Institute (IIRI), Korea University) Dialogue, Seoul
JIIA-RAND Corporation Dialogue, Tokyo
January 2015
4th JIIA-INSS (Institute for National Security Strategy, South Korea) Dialogue, Tokyo
December 2014
3rd JIIA-IIS (Institute of International Studies, Fudan University, China) Dialogue, Tokyo
More Conference
AJISS-Commentary

AJISS-Commentary is an occasional op-ed type publication. It aims to present a variety of Japanese views on international relations to international intellectuals interested in Japanese external policy.
No.220
The CHY issue becomes a global risk
Toshiya Tsugami (5 November 2015)
No.219
An Incomplete "Coronation": China's Military Parade and President Xi Jinping's US Visit
Kenji Minemura (30 October 2015)
No.218
Significance of the Guidelines for Japan-US Defense Cooperation and Japan's Defense Legislation in 2015
Yoji Koda (9 September 2015)
No.217
Prime Minister Abe's Statement on the 70th Anniversary of the End of WWII: The Case for Japan's Public Diplomacy
Akio Watanabe (31 August 2015)
More Commentary
Topics
Membership
Japan Digital Library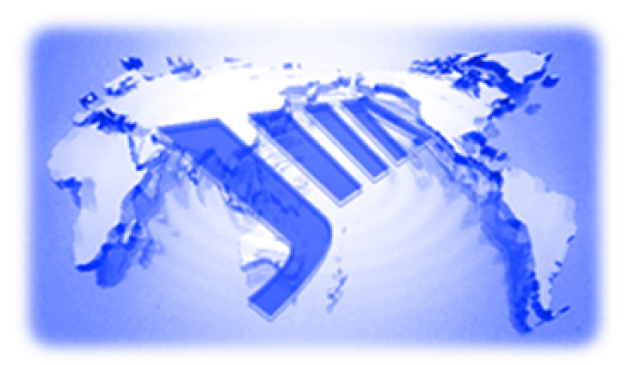 JIIA Annual Brochure 2015
A highlight of JIIA's recent activities and a summary of its organization.
Publication
Journal


Kokusai Mondai (International Affairs)
No.646 November 2015 "ASEAN, Quo vadis?"
Books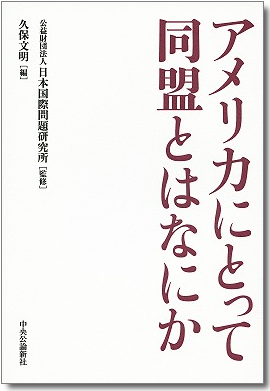 What Do Alliances Mean to the US?
(Fumiaki Kubo ed., 2013)
More Publication