JIIA Forum / Symposium
Theme: "Beyond 50: Japan-ASEAN Cooperation after the 50th Anniversary of ASEAN"
Speaker: Amb. Bilahari Kausikan, Ambassador-at-Large, the Ministry of Foreign Affairs, Singapore
(2018-02-08)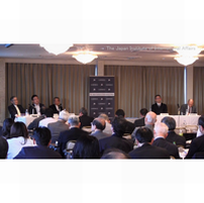 JIIA Open Symposium "Rethinking Anti-Globalism in a World Facing Populism and Crises in the Middle East"(Part I)
(2018-02-05)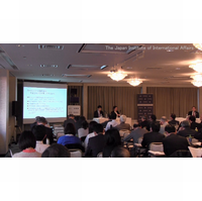 JIIA Open Symposium "Rethinking Anti-Globalism in a World Facing Populism and Crises in the Middle East"(Part II)
(2018-02-05)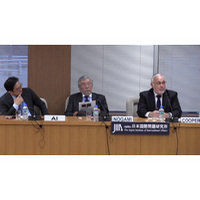 Theme: "The Changing Landscape of the Middle East –the digital terrorism and hate-"
Speaker: Rabbi Abraham Cooper, Associate Dean, Simon Wiesenthal Center
(2017-12-19)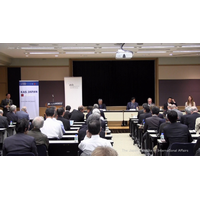 Japan-Germany Security Dialogue "Dealing with an Unstable World Order - Possibilities of Germany-Japan Cooperation"
(2017-11-14)

More Forum / Symposium
International Conference
March 2015
3rd Japan-India Dialogue, Tokyo
Japan-US Security Seminar Follow-up Meeting, Washington, DC
February 2015
8th JIIA-IPIS (Institute for Political and International Studies, Iran) Roundtable, Tehran
2nd JIIA-CSR (Center for Strategic Research, Expediency Discernment Council, Iran) Dialogue, Tehran
JIIA-IIRI (Ilmin International Relations Institute (IIRI), Korea University) Dialogue, Seoul
JIIA-RAND Corporation Dialogue, Tokyo
January 2015
4th JIIA-INSS (Institute for National Security Strategy, South Korea) Dialogue, Tokyo
December 2014
3rd JIIA-IIS (Institute of International Studies, Fudan University, China) Dialogue, Tokyo
More Conference
AJISS-Commentary

AJISS-Commentary is an occasional op-ed type publication. It aims to present a variety of Japanese views on international relations to international intellectuals interested in Japanese external policy.
No.255
Fiscal Consolidation and Consumption Tax
Hiroshi Yoshikawa (6 February 2018)
No.254
Abe's Diplomacy at a Crucial Moment
Akiko Iwata (2 February 2018)
No.253
Can the "West" survive?
Masayuki Tadokoro (8 December 2017)
No.252
The Domestic and Foreign Policies of the Second Xi Administration
Akio Takahara (22 November 2017)
More Commentary
Research
Ongoing Research Programs (FY2017-2019)
A-1: The Trump Administration's Foreign Policy and Japan-US Relations
A-2: China's Foreign Policy and Other Countries' China Policies
A-3: Europe in Turbulence
B-1: Japan's Defense Bottom-up Review
B-2: Korean Peninsula in an 'Age of Uncertainty' and Japan's Foreign / Security Policy
B-3: Post-Putin Russia
C-1: World Economy
C-2: Global Risk
Subgroup (1) Analysis of Current Situation in the Middle East and Energy Issues
Subgroup (2) Analysis of Populism and Demographic Shift (Immigrant and Refugee) Issues

D-1: Rule of Law in the Indo-Pacific: Japan's foreign policy for enhancing global public goods
*Short Summary of Research Programs (FY2017-2019)
Research Outcomes
More Projects and Outcomes
Topics
Membership

Archive of high-quality scholary works translated from Japanese to English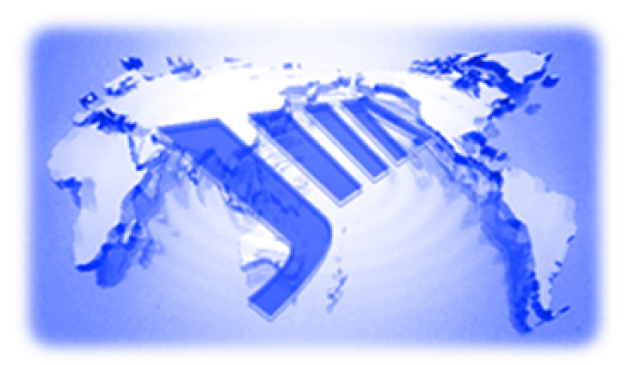 JIIA Annual Brochure 2018
A highlight of JIIA's recent activities and a summary of its organization.
Publication
Journal


Kokusai Mondai (International Affairs)
No.668 January-February 2018 "The Unstable International Order"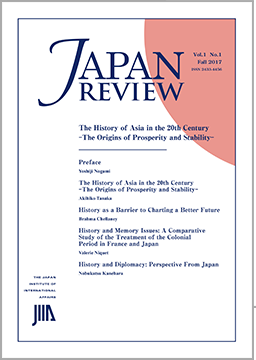 Japan Review
Vol.1 No.2 Winter 2017
Books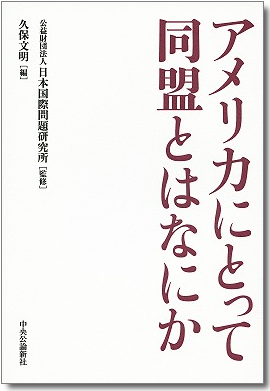 What Do Alliances Mean to the US?
(Fumiaki Kubo ed., 2013)
More Publication