Column/Report
|Top page|Print/Mobile page|Tweet
Navigating by Sun and Compass
Policy Brief One: Learning from the History of Japan-NATO Relations
Mirna Galic
(Visiting Research Fellow, Japan Institute of International Affairs
/Council on Foreign Relations-Hitachi International Affairs Fellow)
Although Japan and the North Atlantic Treaty Organization (NATO) have enjoyed formal relations for nearly thirty years, the relationship has followed an uneven growth trajectory. After establishment in the early 1990s, the relationship plateaued through the early 2000s before ramping up precipitously to direct practical cooperation in 2007. The growth of Japan-NATO relations has accelerated under the tenure of Japan's current Prime Minister, Shinzo Abe, with Japan and NATO conducting their first joint military exercises and signing an Individual Partnership and Cooperation Programme in 2014. These developments, along with security reforms passed in 2015, appear to provide Japan and NATO with the platform necessary to move their relationship to a new phase; whether they will do so remains to be seen. As Japan navigates changing regional and global power dynamics, its growing alignments with non-U.S. partners have taken on increasing significance. Just where NATO fits into this schema is unclear, however. While relations have continued to progress in the late 2010s, with Japan establishing a formal mission to NATO in 2018, policy-makers and scholars have expressed doubts about how much further the relationship can deepen, given priorities, resources, and practical realities on both sides, including Japan's constitutional restrictions on the use of force.
Download(PDF)

(2019-06-11)
Topics
Membership

Archive of high-quality scholary works translated from Japanese to English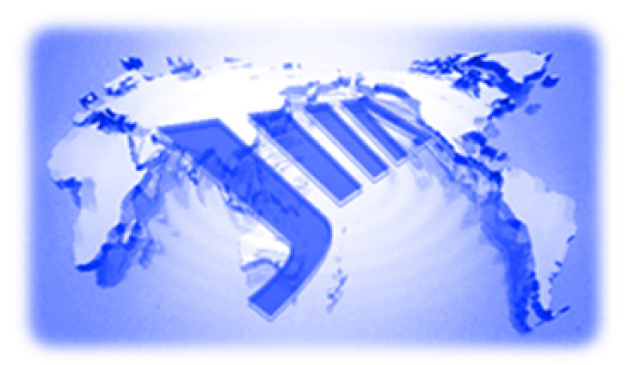 JIIA Annual Brochure 2018
A highlight of JIIA's recent activities and a summary of its organization.
Publication
Journal


Kokusai Mondai (International Affairs)
No.680 April 2019 "Protecting Human Rights via International Procedures"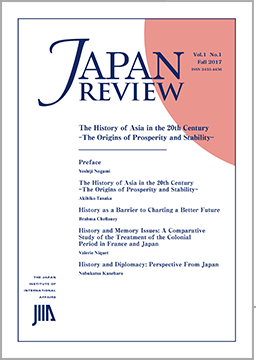 Japan Review
Vol.2 No.4 Spring 2019
"Japan and the Post-World War II Liberal International Order"
Books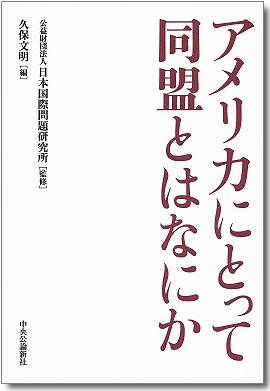 What Do Alliances Mean to the US?
(Fumiaki Kubo ed., 2013)
More Publication
Institutional Repository by JIIA