JIIA
Global
Network
One of the most significant assets for JIIA is our global network. In the contemporary world where networking is a crucial source of intellectual power, the world-wide network, which encompasses renowned institutes and organizations, proves our strength and capacity as a leading global think-tank. JIIA has expanded and will be developing the network that enables us to produce wide ranging, insightful research outcomes and policy recommendations.
Asia Pacific
China

Institute for International Strategic Studies, Central Party School of C.P.C.
China Foundation for International and Strategic Studies
Korea
Indonesia
Malaysia
Philippines
Singapore
Thailand
Cambodia
Vietnam
India
Australia
New Zealand
Europe, Russia & CIS
France
Germany
United Kingdom
Netherlands
Poland
Russia

The Instituite for Public Projects
Norway
Sweden
Finland
Latvia
Uzbekistan
Meddle East & Africa
Turkey
Jordan
Iran
Israel
Saudi Arabia

The Information and Studies Center
Egypt
Topics
Membership

Archive of high-quality scholary works translated from Japanese to English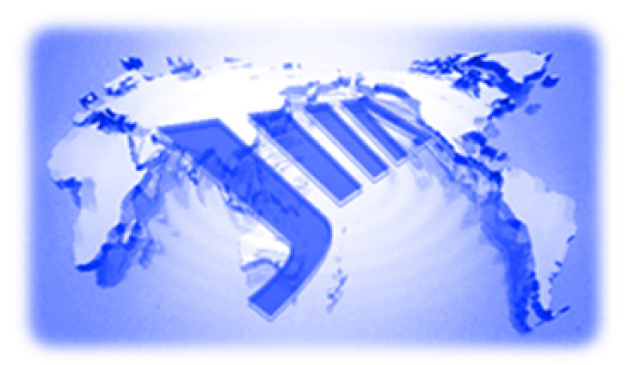 JIIA Annual Brochure 2018
A highlight of JIIA's recent activities and a summary of its organization.
Publication
Journal


Kokusai Mondai (International Affairs)
No.680 April 2019 "Protecting Human Rights via International Procedures"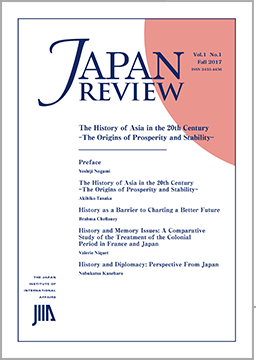 Japan Review
Vol.2 No.4 Spring 2019
"Japan and the Post-World War II Liberal International Order"
Books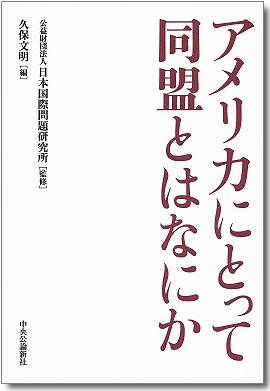 What Do Alliances Mean to the US?
(Fumiaki Kubo ed., 2013)
More Publication
Institutional Repository by JIIA