[Topics]Asia-Pacific

The Asia-Pacific is a dynamic region that represents approximately fifty percent of global GDP and accounts for about forty percent of world trade. In the midst of the changing dynamics in the region's security architecture caused partly by the rise of China and India, international relations in the Asia-Pacific are characterized by both cooperation and competition. JIIA addresses economic, political, and security developments in the region and delves into Japan's role in the Asia-Pacific.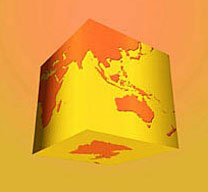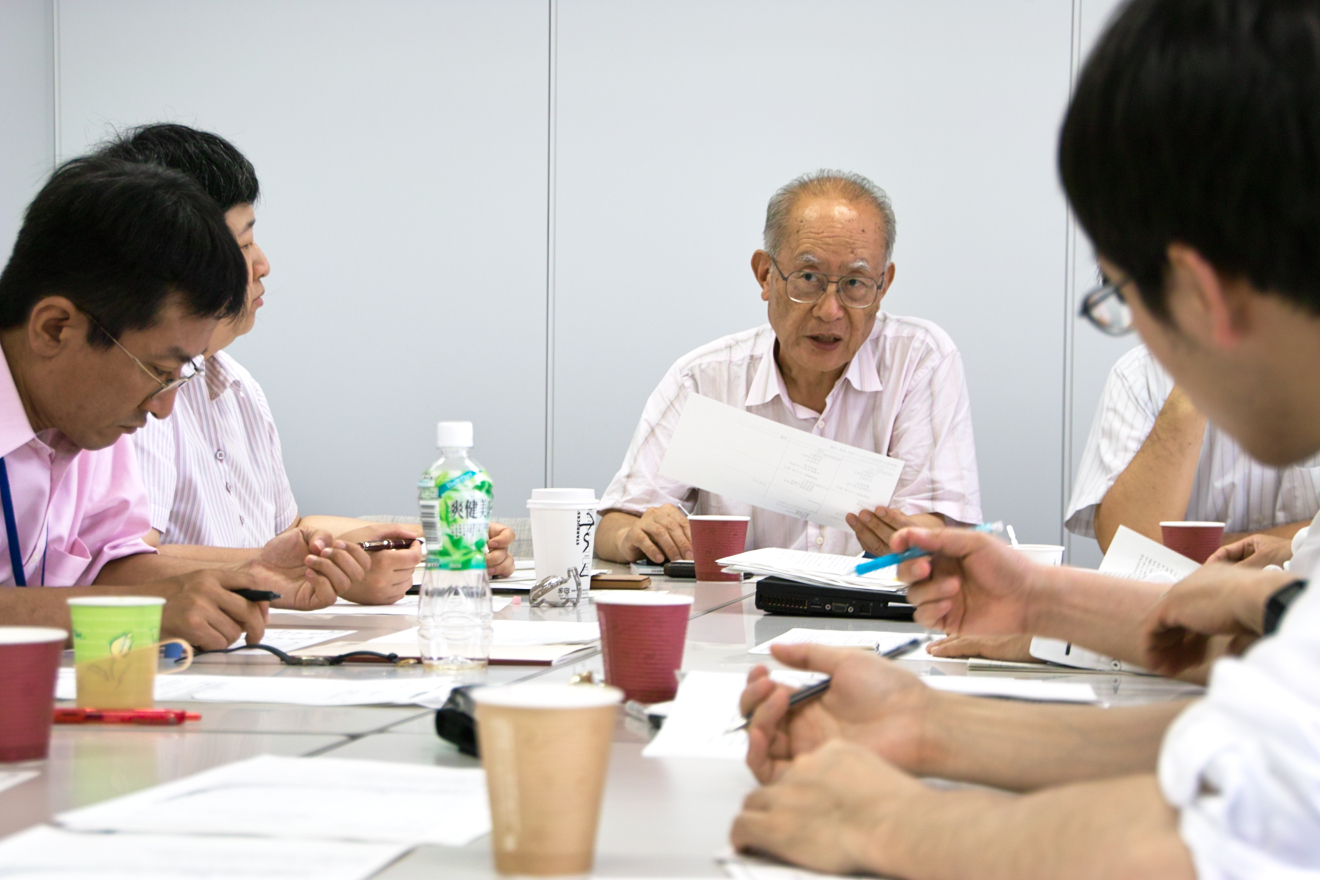 JIIA is engaged in a range of research on international and global issues. Our research emphasizes policy analysis and recommendation as well as the dissemination of information to stimulate informed public debate.
Ongoing Projects
The security order in Asia (in particular, the South China Sea and the Indian Ocean)(FY2012)
The present and future of regional integration(FY2012)
Research Outcomes
Medium- to Long-term Prospects for Japan-US-China Relations(FY2011)
Maritime Security and Safety(FY2011)
Column / Keyword / Other Papers

Special Contribution to KOKUSAI MONDAI (INTERNATIONAL AFFAIRS) Jan-Feb 2012 Issue titled "Recovery from the Great East Japan Earthquake -Toward a Japan More Open to the World -" IOKIBE Makoto, President, National Defense Academy of Japan
More Papers

AJISS-Commentary is an occasional op-ed type publication. It aims to present a variety of Japanese views on international relations to international intellectuals interested in Japanese external policy.
No.173
A Golden Opportunity for Japan's Regional Integration Policy: TPP, RCEP, and CJK - Takashi Terada 26 March 2013
No.169
Japan Should Strengthen Naval Cooperation with India - Hideaki Kaneda 17 January 2013
No.167
The Future of Japanese Domestic Politics and Japan's Path Ahead - Katsuyuki Yakushiji 13 December 2012
More Commentary
JIIA organizes some 30 forums annually in which we invites distinguished speakers from Japan and abroad to address germane issues and offer insights on international relations and Japanese foreign policy.
[Recent Forum / Symposium on Asia-Pacific]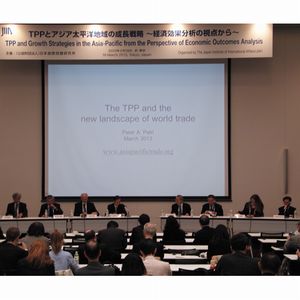 JIIA Forum "TPP and Growth Strategies in the Asia-Pacific from the Perspective of Economic Outocomes Analysis"#1(open access)
(2013-03-19)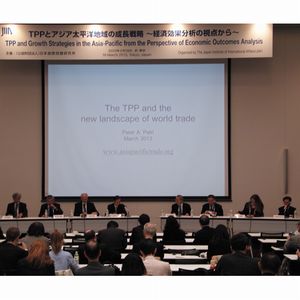 JIIA Forum "TPP and Growth Strategies in the Asia-Pacific from the Perspective of Economic Outocomes Analysis"#2(open access)
(2013-03-19)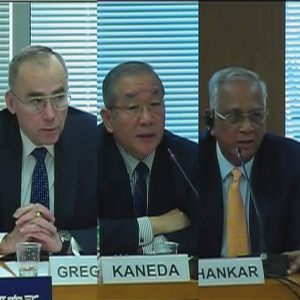 JIIA Public Forum "Deepening Japan-US-India Security Cooperation"
Co-organaized by Okazaki Institute, Grant: Center for Global Partnerships, the Japan Foundation, and the Suntory Foundation
(2013-03-07)

More Forum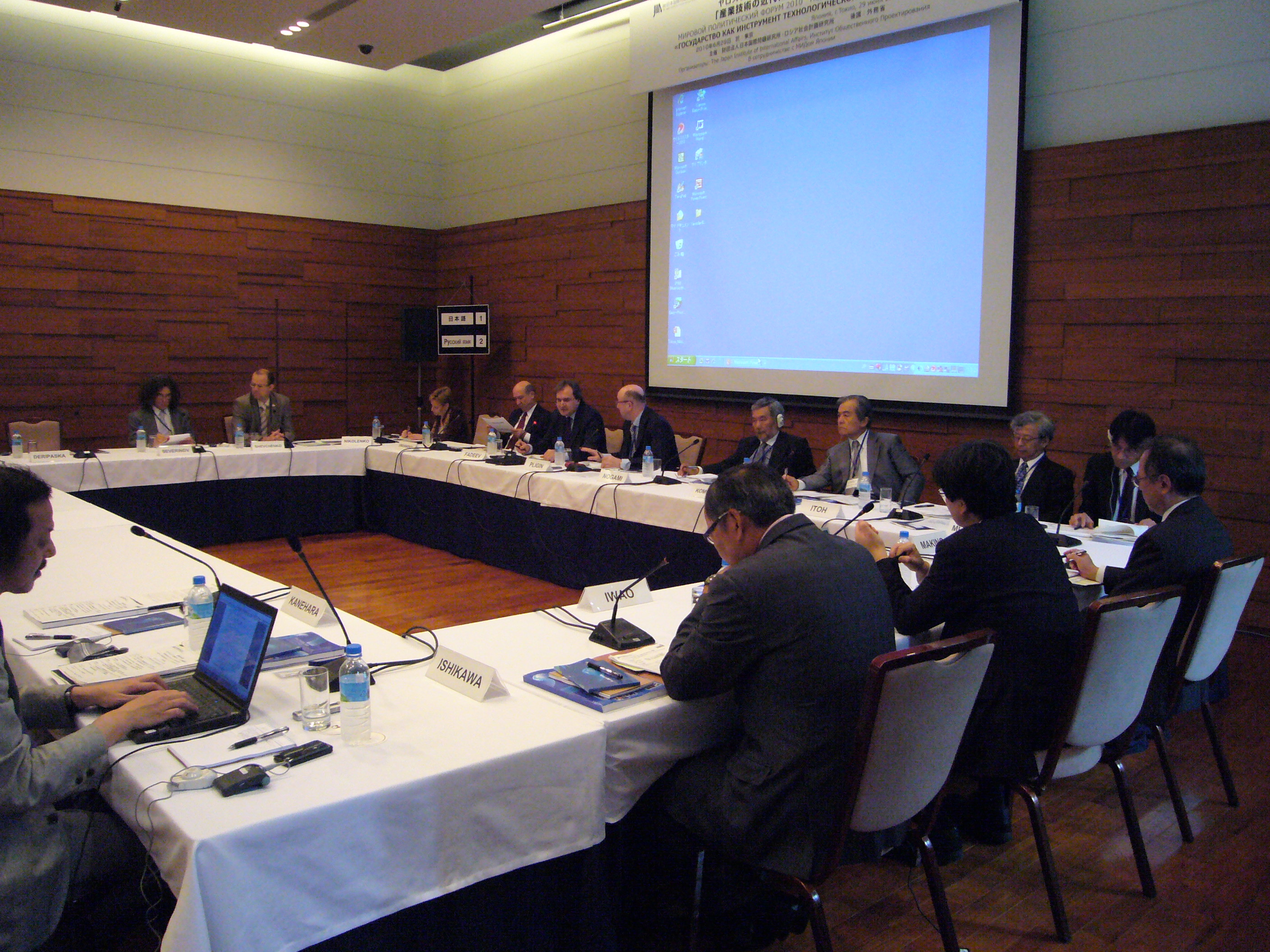 JIIA regularly organizes international conference to exchange opinions and discuss policies. We hold a variety of meetings at which officials, journalists, academics and other foreign-policy specialists debate world affairs.
March 2013
The US-Japan alliance in action: Threats to thwart, opportunities to seize, American Enterprise Institute (AEI), Washington, DC
(13 March 2013)
-SUMMARY(English)
-SUMMARY(Japanese)
-Video streaming(AEI-www.aei.org)
June 2012
The 3rd Japan-Russia-US Trilateral Conference on Security Challenges in Northeast Asia, Moscow
The 27th JIIA-IFANS Conference, JIIA
May 2012
The 3rd JIIA-SAIS-APF Japan-US-Canada trilateral conference (May 7-8,2012)
March 2012
The 18th Japan-U.S. Security Seminar, San Francisco(Mar 2012)
A Shift in Focus: the 18th Japan-US Security Seminar-A Conference Report (March 2012)
More Conference
Adjunct Fellow
Tsutomu Kikuchi (Professor of international political economy, Aoyama Gakuin University)
[Expertise] International political economy of the Asia-Pacific, APEC, Japanese foreign policy
Research Fellow
Nobuhide Hatasa
[Expertise] Political Economy in Asia and the Pacific, East Asian Economy
Topics

Membership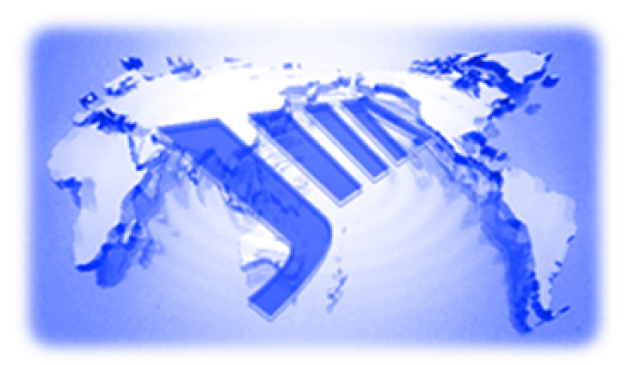 JIIA Annual Brochure 2012-13
A highlight of JIIA's recent activities and a summary of its organization.