RESEARCH
&
PUBLICATION
Research is one of the core activities of JIIA to provide useful policy ideas and analysis. JIIA conducts a wide range of research including international relations, economic issues and regional topics. The results of our research are widely disseminated to stimulate informed public debate. Our study groups/taskforces bring together distinguished scholars and practitioners for research projects. Along with these research findings, we offer periodic as well as occasional publications that include monthly journal Kokusai Mondai (International Affairs) and AJISS Commentary.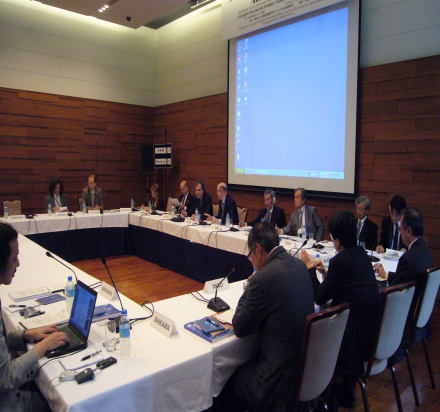 BOOK (available in Japanese)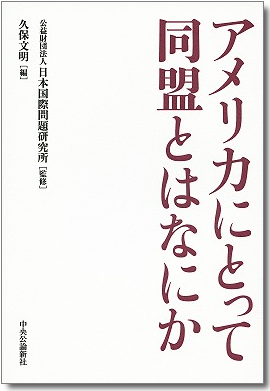 JIIA has published over one hundred books.

[Recent titles]
What Do Alliances Mean to the US?
(Fumiaki Kubo ed., 2013)

Political Infrastructure of American Politics
(Fumiaki Kubo ed., 2010)

More Publications
JOURNAL (available in Japanese)

JIIA has published monthly journal "Kokusai Mondai (International Affairs)" since 1960, which is a leading journal of scholarly analysis of Japanese fereign policy and international affairs. It is available to JIIA member and by paid subscription.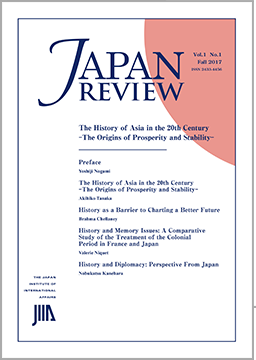 "The Japan Review" is an English journal that is published three times a year, offering a broad range of expertise on foreign policy issues connected to East Asia. With the Japan Review, our objective is to outline key areas related to the context and challenges Japan faces on a range of historical and geo-strategic issues.


POLICY RECOMMENDATION

Along with research projects, JIIA puts forward policy recommendations on topical issues of Japanese foreign policy and international affairs.

[Recent policy recommendations]
"Recommendations for Japan's Middle East Policy"(October 8, 2015) "Development of the Russian Far East/Siberia and Japan's Economic Security(FY2014)"(Russian/Русский) (June 23,2015)
More POLICY RECOMMENDATION
Topics
Membership

Archive of high-quality scholary works translated from Japanese to English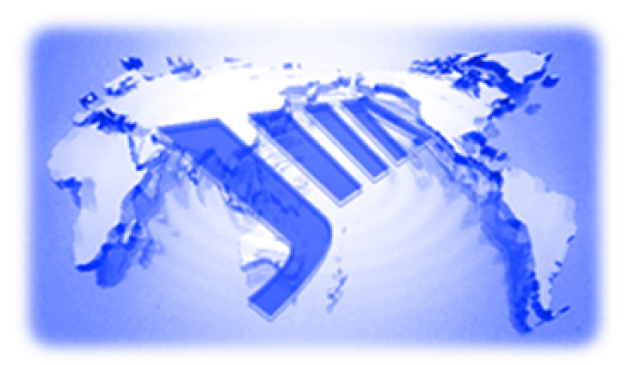 JIIA Annual Brochure 2018
A highlight of JIIA's recent activities and a summary of its organization.
Publication
Journal


Kokusai Mondai (International Affairs)
No.674 September 2018 "New Developments and Sustained Progress in Maritime Law"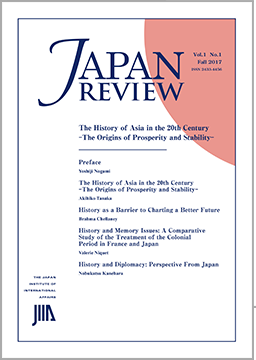 Japan Review
Vol.2 No.1 Summer 2018
Books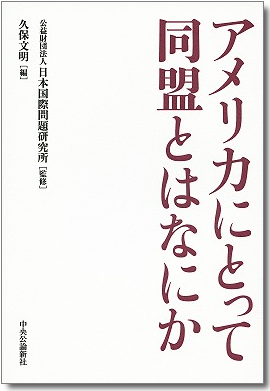 What Do Alliances Mean to the US?
(Fumiaki Kubo ed., 2013)
More Publication